Can't buy them love, but you can buy them coffee.
Imagine, if you will, thinking of the perfect treat for your good friend, the coffee aficionado. This ultimate coffee lover usually thinks of coffee first, posts all coffee memes on their social media, carries French press as they would their wallet, and enjoys spending hours savoring their one drink (and the ambiance) either at their favorite coffee shop or at home.
The first thing that might come to mind is buying them a bag of coffee featuring those neat, gold-wrapped bags with simple labeling and fancy regions of origin. A trip to the nearest coffee shop might also be in the cards for that friend whom you remember loves the cozy ambience—especially on a rainy day. On the other hand, you—clueless and all—might think to yourself, "What does it all mean?"
A cup of coffee in the morning isn't just coffee. For a coffee lover, there's an entire world of coffee-based delights out there. Irish coffee, espresso martinis, deluxe Turkish coffee, special seasonal blends, flat black, regular lattes, big mugs, red cups, different milk/cream/syrup/caffeine combos, iced— once coffee lovers start, it's hard for them to stop.
These caffeine lovers take their business seriously, and if you're not too knowledgeable about their world, you better start your coffee homework today by reading through this article.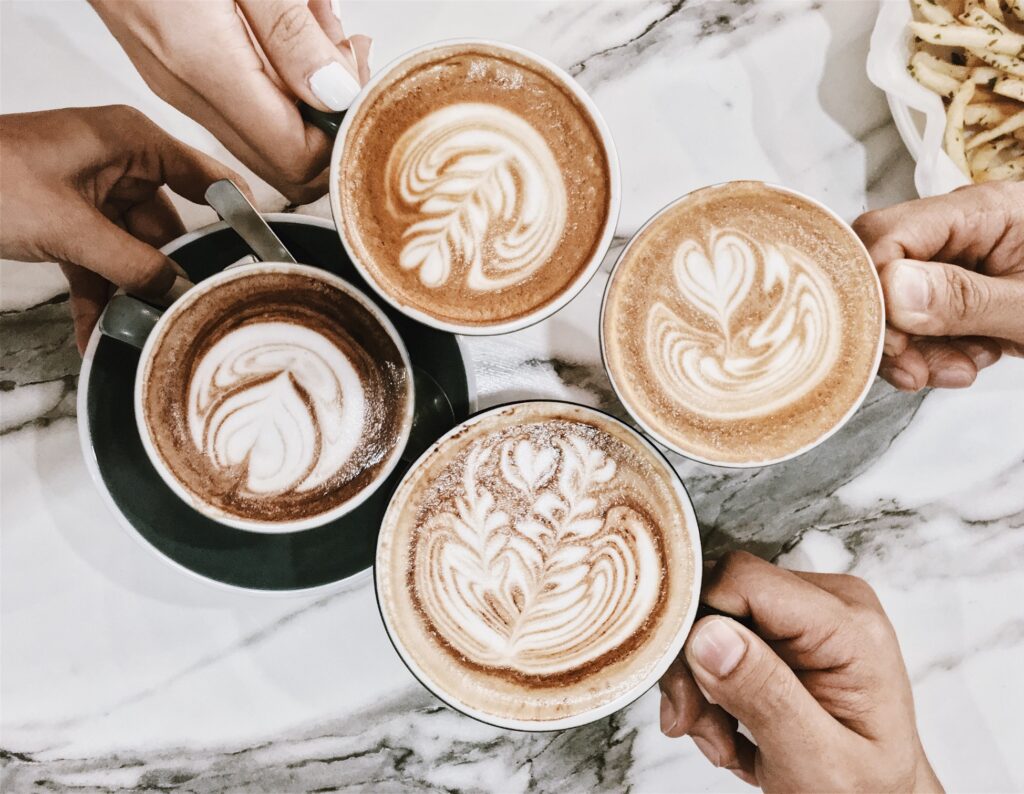 Things You Need to Know When Going Out with a Coffee Lover
A writer in London re-watched all the episodes of the American television show Friends, to monitor the characters' coffee-drinking habits. What he found out speaks volumes about drinking coffee:
In the show's 10-season, 235-episode run, a total of 1,154 cups of coffee were consumed
Lisa Kudrow's Phoebe drank the most cups of coffee with 227
With 138, Jennifer Aniston's Rachel consumed the fewest
What does this mean? Since its entry into popular culture, coffee drinking has become not only a passion but also a trend, for better or for worse.
To understand coffee and a coffee lover better, you need to understand the modern history of consumer coffee. While our ancestors have enjoyed coffee in ancient times, only recently have we been treated to the proper roasting, brewing, and consumption of the coffee bean in a commercial society. Nowadays, one can step out of their house and go to the nearest cafe or restaurant and order a cup easily.
The basic trends of coffee consumption can be attributed to three coffee waves. These waves seen in the last few decades have introduced coffee lovers to different types and qualities of coffee; from the market-bought variety to the roasts imported from the best coffee beans-producing countries.
Related Article: Quarantine Food Guide: Satisfy Your Cravings for Coffee Shop Treats
First Wave: Availability and Affordability
First wave coffee introduced us to commodity coffee. You know the ones in our country: the Great Tastes, the Kopikos, and—as the late Eddie Garcia put it—Nescafe's Taster's Choice coffees. These are the ones easily seen along the coffee aisles of your supermarkets. Well-known brands compete with one another with sachets or bags, some being ready to drink and already pre-packed with sugar and cream.
With this movement, one can easily open a sachet of three-in-ones. In addition, complimentary drinks at restaurants and hotels might also be of the first wave kind. What these ready-to-drink beverages lack in preparation, quality, and even the country of origin on their labels they make up for with availability, convenience, and—of course—affordability.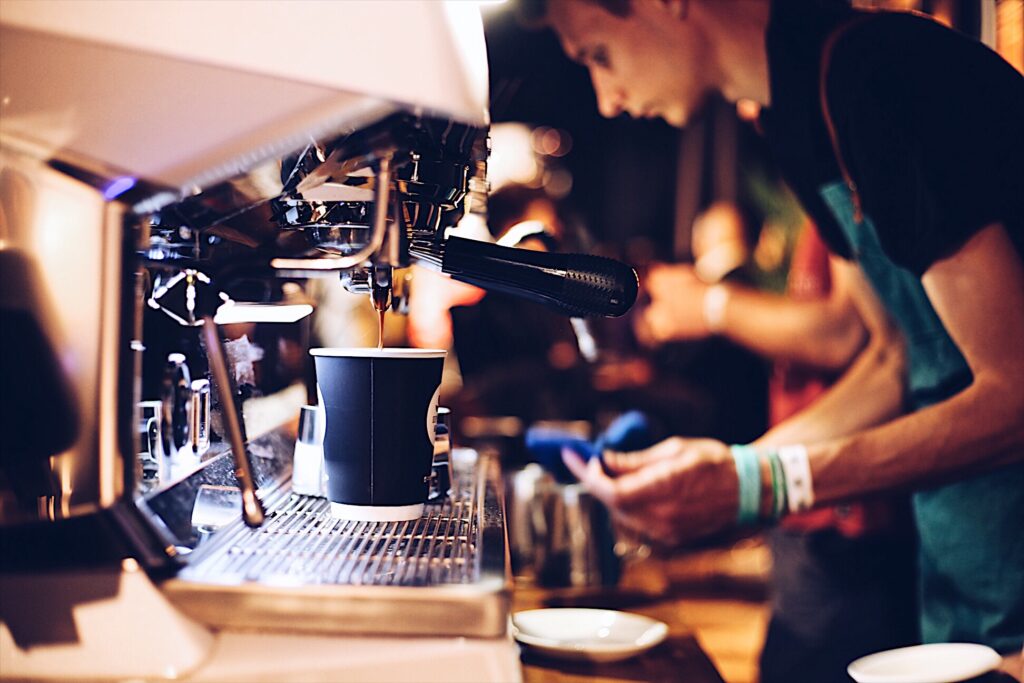 Second Wave: Ambience and Escapism
All well and good, but what about the coffee lovers who want to spend a little bit more on the quality of their bean? In the 1960s, coffee shops began sourcing and roasting high-quality coffee beans from places such as South America, Africa, and Southeast Asia; tropical countries whose beans produce distinct flavors.
You can count the name of Starbucks coming to mind when it comes to more expensive coffee even to the most clueless of coffee drinkers. And thanks to companies such as Starbucks, Seattle, and Coffee Bean and Tea Leaf (CBTL), the whole world was introduced not only to quality sourced coffee and beverages, but also to "The Starbucks Experience" where a coffee shop isn't just about the drink anymore.
The second wave movement gave a lot of coffee lovers a taste of quality, with coffee properly labeled with its country of origin, and the ambience that made them fall in love with the ritual of spending hours at their local coffee shops. It now encompasses the whole experience of entering a coffee shop, being greeted warmly by the barista, and enjoying the ambience and the calm of enjoying your coffee in the café away from the noise of the real world.
Third Wave: Focus on the Beans
The last wave, the third wave coffee movement, sprung up at the turn of the millennium when the coffee lovers, business owners, and baristas who consider coffee as artisanal food started a clamor for coffee beans of the highest quality.
Rarely would you see an automated espresso machine or coffee makers in establishments that produce third wave. Nevertheless, to say the least, these drinks might best be enjoyed on rare occasions for those on a tight budget and might be harder to find in the country.
Related Article: Health Benefits of Coffee: Reasons to Enjoy Your Favorite Caffeine Drink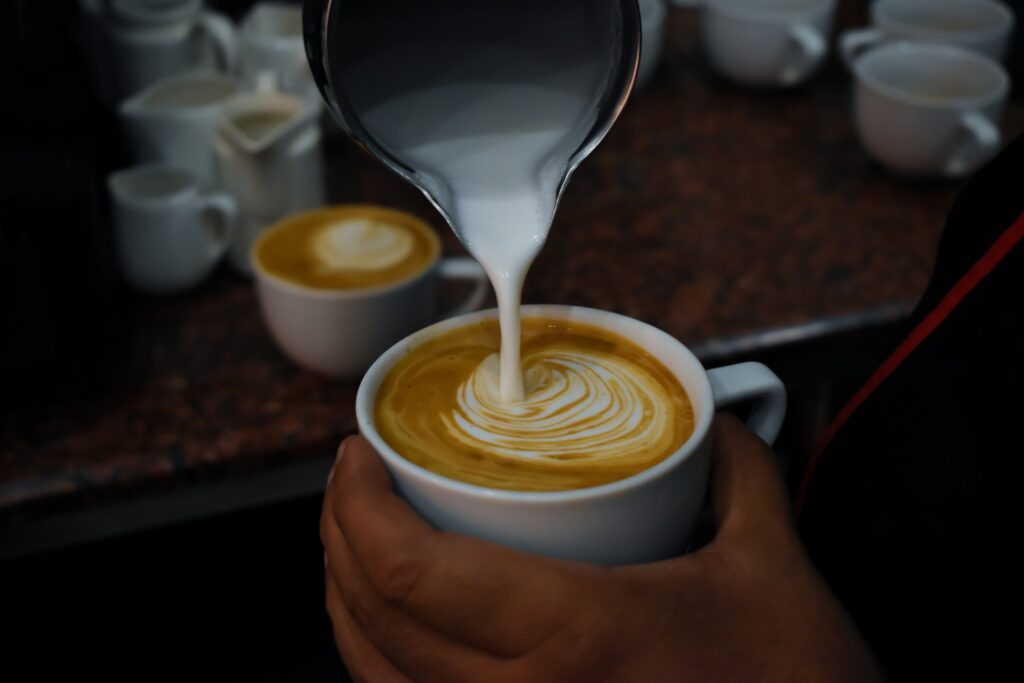 Friends with (Coffee) Benefits: Gifting Ideas for Coffee Lovers
You're totally friends with a coffee snob if it's not only coffee you're sharing with them. Now, you're even gushing about the trendiest coffee subscription and the cutest coffee-themed gift set. Here's a breakdown of the list for gifting ideas that won't break the bank and will be a lovely surprise for the ultimate coffee lover out there.
Coffee subscriptions: These include monthly coffee subscriptions for coffee bags from roasting companies.
Unique coffee beans: A bag of whole coffee beans, ground coffee, or drip coffee—you can't go wrong with these if you know what they prefer.
Coffee equipment: Milk frother, coffee maker, espresso maker, coffee bean grinder—these are great gifts for any coffee lover who wishes to concoct their own drinks.
Coffee accessories: Your coffee-loving friend might be on the lookout for a coffee scale or arti stencil sets for their cappuccino cups. Keep these in mind as gift ideas.
Random coffee-themed gifts: Finally, if you want more creative ideas, consider gifting them journals, ceramic mugs, and books or magazines, all of which look great for the 'Gram. Or if you're not too constrained by budget, a turntable player is a very welcome gift idea.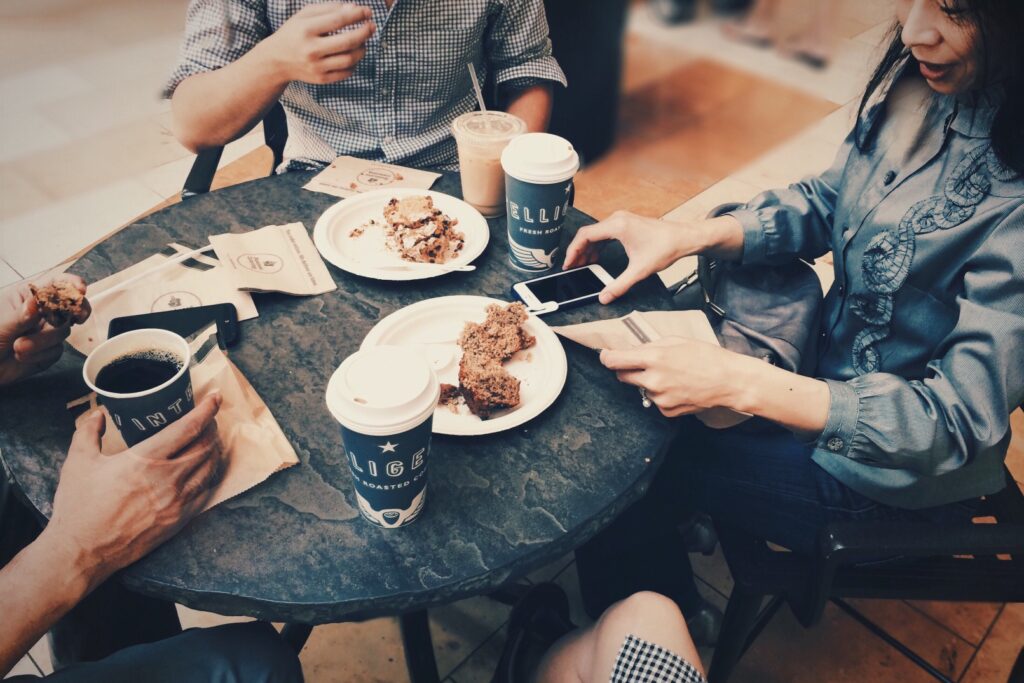 Have Your Coffee-Cup Conversations with Coffee Lovers at Daily Grind
Now that you have an inkling of the world of a coffee lover, how can you impress your friend with your newfound knowledge and perhaps appreciation of their journey? What perfect place would you take your friend especially when you are down in San Pedro, Laguna?
Daily Grind Coffee Shop captures the heart of all three coffee movements by taking all their perks and none of the negatives. You can be sure the prices are affordable, the place caters to the coffee lover's experience, and the beans are of high quality straight from the best source. The baristas are sure to know the drink that tickles your fancy, and would readily help you pick out the drink that would be best for you.
Whether you and your friend want to enjoy that cup of coffee on a rainy day passing by the area or you're working hard to meet that deadline typing away on your laptop at Daily Grind's Coworking Space, fond memories can be had over a cup of coffee. Visit us today!