In any workplace, ensuring workplace safety is important to preserve the productivity and wellbeing of every employee. Without proper maintenance of workplace safety, accidents, injuries, and illness can happen frequently at a workplace, which will negatively affect a business' productivity. While business owners must always maintain workplace safety, it's even more important now during the COVID-19 pandemic.
What is Workplace Safety?
Workplace safety is the practice of ensuring employees' safety and healthiness in their work environments. While you may think of workplace safety as something mostly maintained in work environments dealing with obviously dangerous equipment or chemicals, like chemical plants or construction sites; workplace safety covers many potential safety hazards. Some of these hazards may even be mental, like excess stress, which affects employees' judgment and situational awareness of their workplace.
Why is Workplace Safety important?
It's important to ensure your employees' safety not just for the sake of keeping them healthy, but also for the benefit of your company. Here are the benefits of maintaining workplace safety:
1. Healthy workers are productive workers.
When people feel good (both physically and mentally), they perform their tasks well. So, it's a no-brainer to expect the same result from keeping your workers happy and healthy.
Aside from that, workplace injuries and illnesses can decrease an employee's ability to work, or render them unable to work temporarily or even permanently. If your workers consistently get carpal tunnel syndrome or muscle strain because of poor ergonomics in the office, they probably won't be able to carry out their tasks. They'll need to rest up. So, to prevent a productivity loss, prevent injuries from happening.
2. It saves you money long-term.
Although it may take some time, effort, and resources upfront to ensure a safe working environment; it will help you out in the long run. Aside from the loss in productivity, injured workers will cost you money through lost labor and even insurance and other expenses. By preventing accidents from happening and implementing proper safety measures, business owners will avoid extra hits to their budget.
3. Your company's reputation is preserved.
It's very easy for your company to get a negative reputation in the age of the internet. Workers are free to report and share their experiences on sites like Indeed and Glassdoor, or even on social media. If workplace injuries keep happening over time or a major incident occurs, it's safe to say that your company will probably receive negative attention.
In addition, business owners may get commended by their employees through the same channels if they go above and beyond to ensure their workers' well-being. It isn't guaranteed, but when it happens, your reputation gets a boost.
4. It keeps you on the right side of the law.
Let's face it: No one wants a visit from the authorities for poor workplace safety and safety regulation violations. Workplaces are legally required to adhere to certain safety protocols in most countries. In the Philippines, the most relevant law to note is Republic Act No. 11058. It's best to consult a professional to ensure your business is up to code.
Business owners must also note the penalties for not following additional safety procedures imposed during the COVID-19 pandemic. By following these protocols, you avoid having to shut your workplace down temporarily until authorities deem you fit to operate again.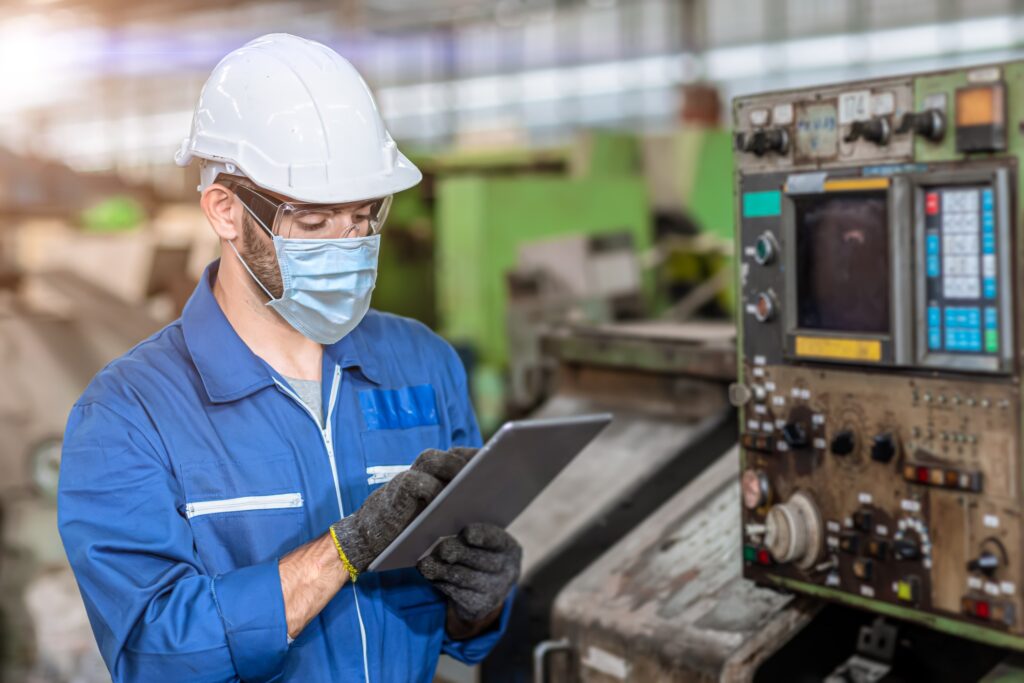 How Do You Improve Workplace Safety?
Perhaps you're interested in improving your company's workplace safety measures. Here are some things to keep in mind when creating a safe working environment:
1. Hire a safety officer.
A safety officer is a person trained in workplace safety procedures. They have likely undergone a safety training course from the government body that implements workplace safety measures. In the Philippines, safety officers are trained by the Department of Labor and Employment.
Safety officers work in tandem with business owners and top management to implement a safety program for the workplace. Additionally, they are legally required to oversee the management of the safety and health program, assist government inspectors both in routine safety and health inspections and accident investigations, and issue work stoppage orders.
Alternatively, business owners can hire the services of third-party safety analysis firms — especially if their workplaces deal with hazardous substances, like chemicals or biowaste, or specialized equipment. Hiring firms that specialize in these types of industries will ensure that your workplace will be safe for your employees.
2. Provide personal protective equipment (PPE).
Business owners are legally required to provide their employees with PPE, like hard hats and safety vests. During the COVID-19 pandemic, this may extend to providing alcohol and other sanitation materials for your workers.
3. Have your workers attend safety and health seminars.
In the Philippines, workers are required to attend an eight-hour safety and health seminar. Aside from the mandatory seminar, however, business owners can prescribe more training once in a while to keep their workers well-versed in workplace safety procedures.
Of course, business owners are also required to train their workers if they will be handling specialized equipment.
4. Incentivize workers for following proper safety procedures.
To get people into the spirit of working with safety in mind, business owners may opt to incentivize workers who follow safety procedures and contribute to maintaining a safe working environment.
What kind of incentives should business owners think of giving to encourage employees to practice safety measures? Inc. cites that non-cash rewards—awards, gifts, and even professional advancement—work better compared to cash. This is because some workers may be too focused on the cash reward that they forget the message of workplace safety behind it. However, if you believe that cash will work best, then implement it for your workplace.
What are some safety hazards that can threaten Workplace Safety?
There are many potential safety hazards lurking about in one's workplace—some of which may surprise you. Here are some of the potential workplace safety hazards:
1. Temperature
Aside from affecting comfort, having the temperature too high or too low can cause health issues such as heat stroke.
2. Poor Ventilation
It's essential for a workplace to have good ventilation to maintain good air quality around the workplace. Otherwise, workers run the risk of getting sick due to respiratory issues, sickness (including COVID-19), and hazardous fumes.
3. Slipping, Tripping, and Falling Hazards
Business owners must take great care to reduce these hazards in the workplace to avoid injuries and accidents. To reduce slips, businesses must clearly mark areas that have reduced traction, like wet spots. Here, prevention is better than cure; fix leaks that can create wet spots. To reduce trips, businesses must ensure that hallways are clutter-free. Keep wires and obstacles out of the way.
4. Fire Hazards
Workplaces can be rife with fire hazards. Some of these include smoking employees, overheating equipment and appliances, overloaded sockets, and flammable materials like gasoline and cloth.
5. Electrical Hazards
Faulty wiring, overloaded sockets, improper grounding, wet conditions, and improper training can all lead to an electricity-related accident or more (such as fire).
6. Poor Ergonomics
Ergonomics refers to the quality of objects that make them easy, safe, and comfortable to use. This can pertain to equipment that workers use or their workstations. Some ergonomic hazards include improper posture due to ill-supportive chairs, and too many heavy loads.
7. Stress
Too much stress can impair workers' ability to work safely. It can impair their judgment, cause them to take shortcuts, or make them miss important steps in the work process. Some workplace stressors are heavy workloads, long hours, and workplace violence and harassment.
8. Drugs
Aside from the obviously illegal substances, alcohol and some prescription medicines can be a safety hazard to your employees. Even flu medication that makes one drowsy is not recommended for workers handling heavy machinery or hazardous substances.
9. Illnesses
This is especially relevant during the COVID-19 pandemic. When a worker shows up sick to work, it's possible (perhaps even expected) for sickness to spread around the workplace. Other illnesses that business owners in the Philippines are legally required to keep in check are HIV/AIDS, tuberculosis, and hepatitis.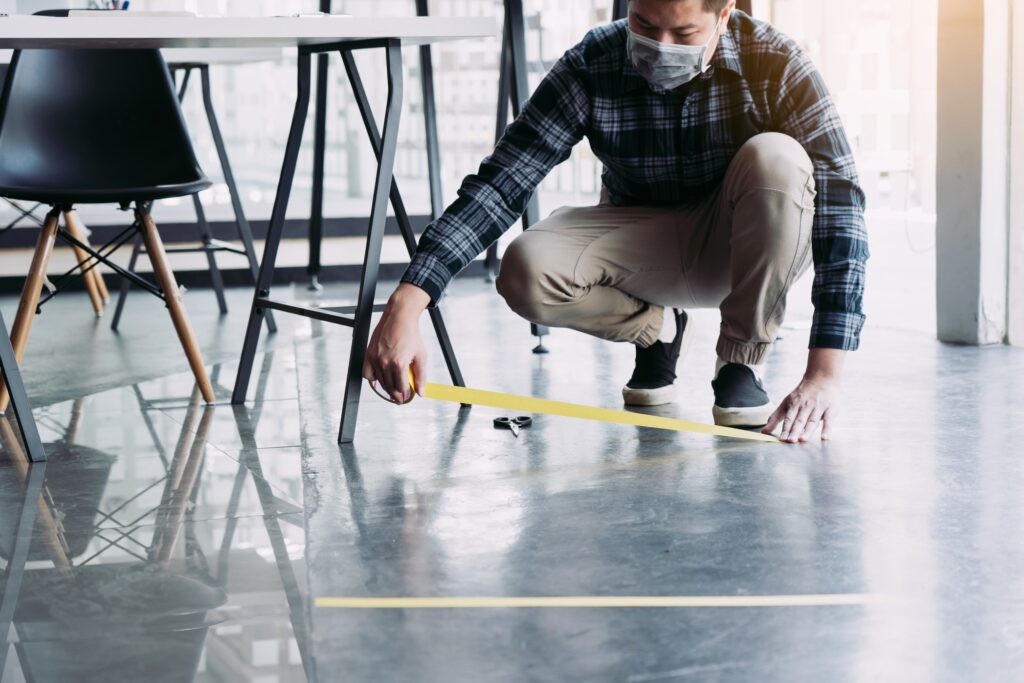 What are Some Workplace Safety Tips Every Worker Should Know?
While it may seem like the brunt of the work of maintaining workplace safety, it's all for naught if workers don't practice safety in the workplace. Aside from following the safety and health procedures put in place by companies, workers should follow these workplace safety tips to ensure their own safety:
1. Be aware.
There may be safety hazards lurking in the workplace that you can avoid if you stay aware of your surroundings. While it's still business owners' jobs to reduce safety hazards in the workplace, you can avoid unnecessary injuries and illness by being familiar with your work environment.
2. Never take shortcuts.
Shortcuts often mean not following the set procedure that accounts for the safety of the worker. Unless you're absolutely sure that there's no risk of injury to you and your co-workers—which in that case, bring it up to your manager to increase productivity—never deviate from the standard procedure. The possibility of injury is not worth the time savings.
3. Keep your workplace tidy.
Aside from reducing slipping, tripping, and falling hazards, you won't waste precious time trying to find supplies around the office or bend in strange ways to reach an item.
4. Maintain proper posture.
Sit up properly when you're at your desk to prevent back pain and wrist injuries. When carrying heavy things, practice proper lifting technique, being careful to avoid straining your back. If something is too heavy, don't hesitate to ask for help.
5. Wear appropriate clothing.
Aside from wearing PPE, it's also important to wear clothing appropriate to your work conditions. If you find that it's warm in your workplace, wear breathable clothing. If it's too cold, wear thick clothing to keep you warm.
For some workplaces, there are types of clothing, footwear, and jewelry that aren't allowed, and it's best to follow protocol. For example, when dealing with hazardous substances, it's not a good idea to wear open-toed footwear and wear clothing that exposes your skin.
6. Take regular breaks.
Working for too long can reduce your productivity and impair judgment. Taking regular breaks refreshes the mind and helps manage stress. If you think that you aren't getting enough breaks, talk to your manager.
7. Be careful when operating specialized equipment and heavy machinery.
Always follow protocol when handling these types of equipment. Don't attempt to operate them unless you've been trained to do so.
8. Locate emergency exits.
In case an emergency does happen, it pays to know where the nearest emergency exits are. You should note multiple potential safety exits in case the nearest one is inaccessible.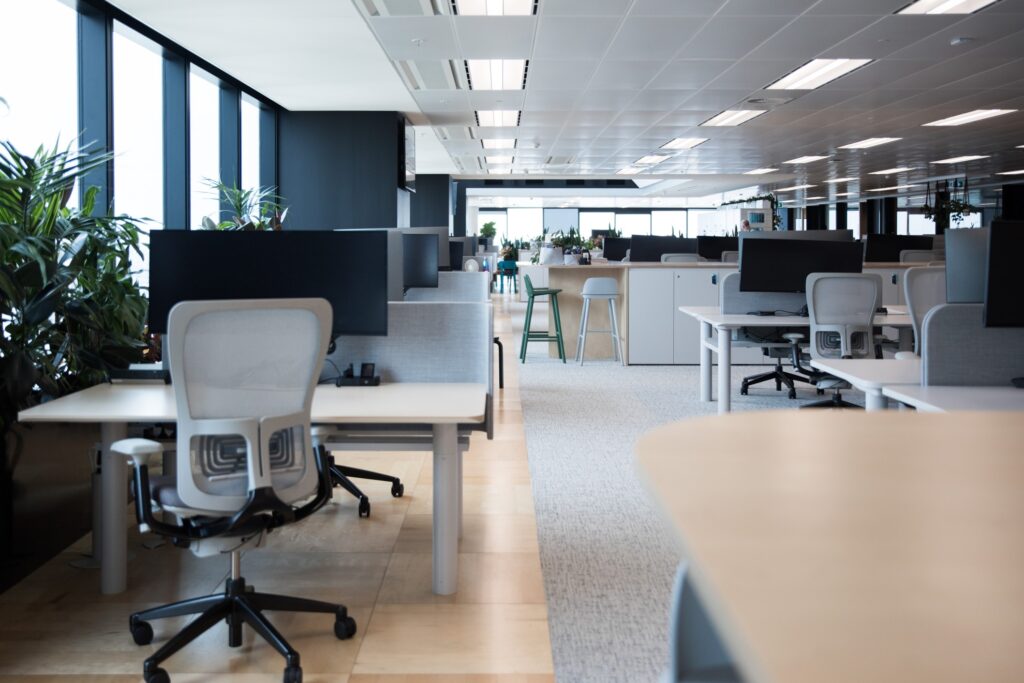 Experience a Safe Working Environment with Daily Grind Coffee Shop and Coworking
Are you working remotely? Or are you a business looking to find your own office space? Regardless of if you're a business owner or a regular employee, having a safe work environment is paramount to success. If you don't have your own workplace, or are looking to relocate because your current workplace doesn't have the ideal work environment, then consider renting a coworking space. Aside from the numerous other benefits coworking spaces provide, you can be sure that they maintain workplace safety; otherwise, they wouldn't be in business.
If you're looking for a coworking space in the South, Daily Grind Coffee Shop and Coworking in San Pedro, Laguna has you covered. Our coworking spaces and offices are air-conditioned, our power and water supply is uninterrupted, and we offer unlimited coffee, tea, and filtered water (among other benefits), so you're sure that your future workspace will be comfortable and safe to work in. It's also right next to our coffee shop, so you have a place to unwind and refresh your senses. We can also assure you that Daily Grind adheres to the safety and health protocols set in place by the Philippine government during the COVID-19 pandemic.
Best of all? Our coworking spaces and offices are affordable. So, what are you waiting for? Meet your new working space; get in touch with us today.